Almost five months after Subaru unveiled its all-new 2022 BRZ, Toyota has taken the wraps off its new GR 86 in Japan. The two companies have once again collaborated to take this RWD and relatively low-priced sports car into its next generation.
This time around, its name incorporates GR, for Toyota Gazoo Racing. It follows the company's GR Supra and also the GR Yaris, a hot hatch that – unfortunately – isn't scheduled to come to North America.
The 86 was initially sold here as the Scion FR-S when it launched for 2012. When the Scion sub-brand was discontinued, the car reverted to its global-market 86 name. The car was jointly developed by the two companies – Toyota owns a stake in Subaru – but it's mostly Subaru under the skin.
This means a Subaru horizontally-opposed "boxer" four-cylinder engine, but this time it's a 2.4L, rather than the current 2.0L. That engine makes 205 horsepower, while the 2.4L is rated at 232 horsepower and 184 lb-ft of torque. Transmission choices are a six-speed manual or six-speed automatic.
Toyota claims the car's zero-to-100 km/h acceleration has shaved to 6.3 seconds, down from 7.4 seconds, and engine response has been improved.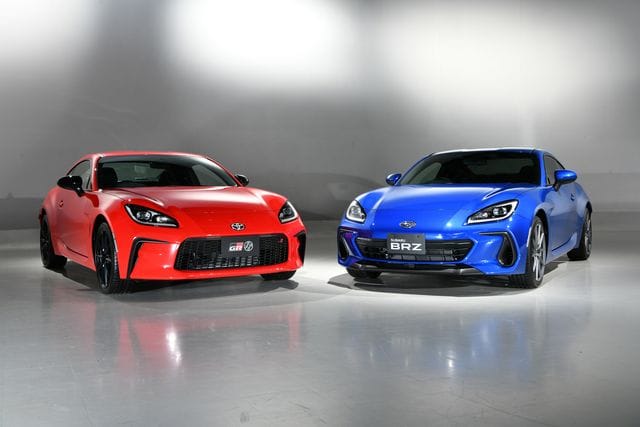 Those are the Japanese-market specifications, and we'll likely get a slight modification when it arrives here. Subaru is advertising 228 horsepower in its U.S.-market 2022 BRZ.
to read full article link below
Credits to : https://driving.ca/toyota/86/auto-news/news/toyota-unveils-its-redesigned-2022-gr-86-sports-car